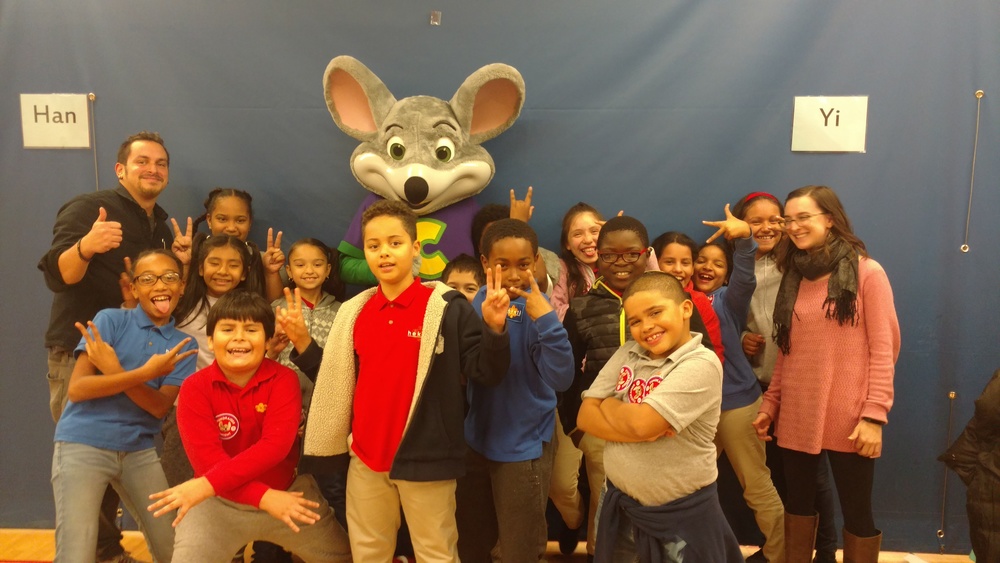 Chuck E. Cheese's Supports Heketi! / ¡Chuck E. Cheese's apoya Heketi!
Kevin Carlino
Monday, October 22, 2018
Chuck E. surprised our students with a visit to Heketi on Friday, 10/19! Our kids really enjoyed meeting with Chuck E., and many families then went to Chuck E. Cheese's at Bronx Terminal Market after school to have some fun and raise money for Heketi! Thank you to Chuck E. Cheese's for such a special day, and to everyone that visited Chuck E. Cheese's to raise funds for our school!
------
¡Chuck E. sorprendió a nuestros estudiantes con una visita a Heketi el viernes! ¡Nuestros niños disfrutaron el encuentro con Chuck E. Después de las escuela, muchas familias fueron a Chuck E. Cheese en el Mercado Terminal del Bronx para divertirse y recaudar dinero para Heketi! ¡Gracias a Chuck E. Cheese por un día tan especial, ya todos los que visitaron Chuck E. Cheese para recaudar fondos para nuestra escuela!