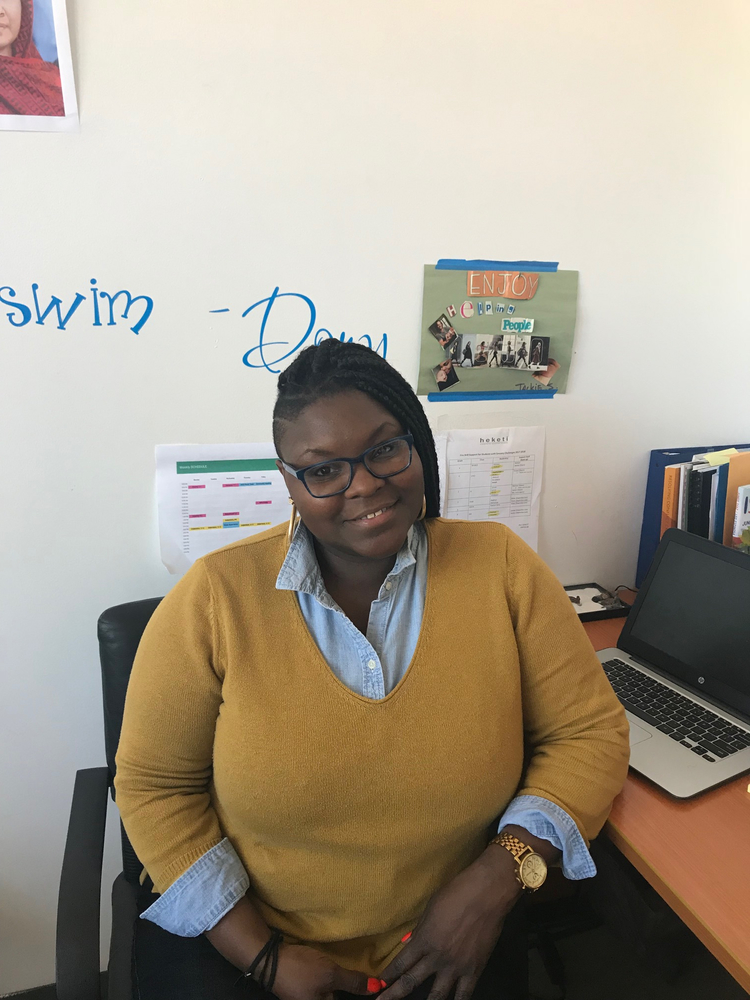 Meet our Staff
Desiree Grand
Friday, April 20, 2018


Jackie Sylvain is a Behavior Intervention Specialist who works with K-5th grade students at Heketi Community Charter School. Jackie supports students and teachers by providing classroom and school-wide behavioral management strategies and supports. She also provides 1:1 and group therapy for students.
Jackie believes that working from a strengths-based approach is one of the most effective ways to meeting students' needs. Heketi's mission is centered around the social-emotional learning needs of its students so this provides a special environment for students to grow and learn while cultivating meaningful relationships.
Jackie has worked previously with several child welfare agencies in the NYC area as a prevention Social Worker and most recently as a Fostercare Supervisor. She has more than 9 years social work experience in all.